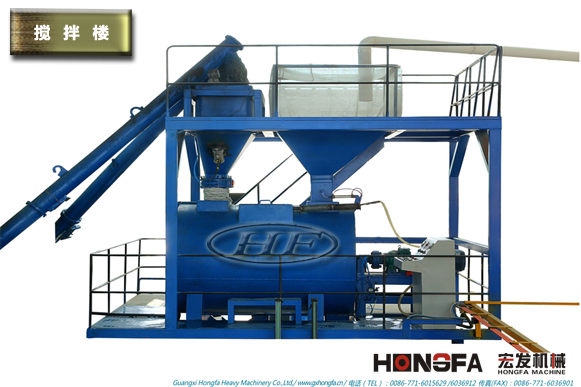 Mixing system
---
Light composite wall board mixing system combined with domestic and foreign market demand, independent research and development with foaming function of the forced mixer, stirring evenly, can fully wrap EPS particles, fast discharge. The mixing building consists of cement silo, metering system, mixer, mixing building, etc. The main function is to measure and mix raw materials.?

---
Device size (L x W x H mm) : 3500x2200x5200mm
Equipment power (kw) : 11kw
Production capacity (m?) : 2.7m?