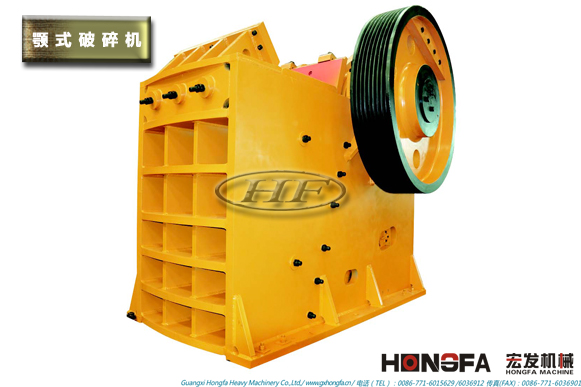 Jaw crusher detailed introduction
---
Jaw crusher referred to as jaw breaking, is an indispensable equipment in the air block equipment. There are three common types of welded jaw breakage, cast jaw breakage and fine jaw breakage. The crusher is composed of two movable and fixed jaw plates and the crushing chamber of the jaw crusher, which simulates the two jaw movements of animals and completes the crusher needed for material crushing. It is mainly used in smelting, water conservancy, building materials, mining, railway and road and other industries with compressive strength less than 320MPa of large materials, coarse and medium crushing. Jaw crusher is usually used as a first-level crushing equipment for materials with greater hardness.
Structure of jaw crusher:
Jaw crusher consists of 7 parts: frame component, moving jaw component, moving jaw plate, side protection plate, fixed jaw plate, adjusting seat and elbow plate.
Features of jaw crusher:
1. Large crushing ratio and uniform product particle size;
2, the size of the discharge port is adjustable, easy to adjust, and the adjustment range is large, which can meet the different needs of different users for material crushing;
3, simple and reasonable structure, reliable work, low cost of use;
4, with overload protection, easy maintenance and debugging
5, less dust and low noise;
6, the jaw plate wear resistance, long service life, and can be turned four times to use.